TWO EDITIONS TO CHOOSE FROM :

QL PROFESSIONAL SOFTWARE
QL Professional is designed for demanding applications and features our user friendly interface. This enterprise-grade software offers the most advanced features such as multi-user, playlist scheduling and rule-based content playback. QL is customizable with our SDK. The QL player software runs on both Windows and Android operating systems.
---
---
---

QL EXPRESS SOFTWARE
Navori QL Express is our entry-level cloud signage software. It's extremely easy to use and features a sophisticated template design tool. All popular media formats are supported and you can play your content on Windows PCs or Android devices.
---
WHY IS QL SOFTWARE AWESOME?
---
EASIEST TO USE
QL has the most user-friendly software interface on the market. Your team will thank you!

DRAG DROP TEMPLATE DESIGNER MULTI-TENANT
---
SUPPORTS ALL DATA FEEDS
RSS, Media RSS, Facebook, Twitter, MS-Exchange Calendar… QL supports them all. Feed your screens with rich and timely content.




*Exchange Feed Requires Third Party Software Support
---
POWERFUL
QL Player is a native, GPU accelerated software precise to the 1/30th of a second. It plays up to 12 synchronized 1080p videos.


---
---
SDK COMPONENT MULTI SCREEN
---
MULTI-OS
Create dynamic content once then publish seamlessly to Windows and Android devices.


---
---
ANDROID WINDOWS
---
---
BUY, PLUG IN, YOU'RE DONE!
---
This ANDROID media player is the perfect device for QL. It comes pre-loaded with our software and delivers stunning multi-zone, multi-layer, native full HD playback.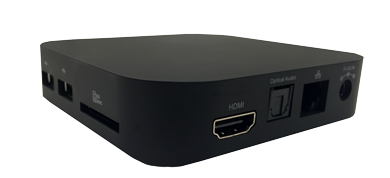 $169
---
LEARN MORE
BUY NOW!
TAKE A LOOK UNDER OUR HOOD
Are you new to digital signage? Find out what really matters when selecting your digital signage software.
---
CONTACT US
---