Select a module and learn more...
Monitoring
WATCH OUT AND SHARE PLAYER'S ACTIVITY AT A GLANCE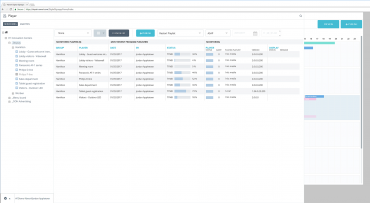 You will always know the status of your players and their displays.
The QL monitoring dashboard shows you what's playing at each location, the display status (on or off) and you will see if a player has encountered any issues with predefined support workflow.
In a multi-user configuration, you always know who did what and when.
QL will also send out automated email alerts to all authorized users if an issue arises.