Select a module and learn more...
Software Development Kit – SDK
CUSTOMIZE CONTENT MANAGER UI & IMPLEMENT A M2M PLATFORM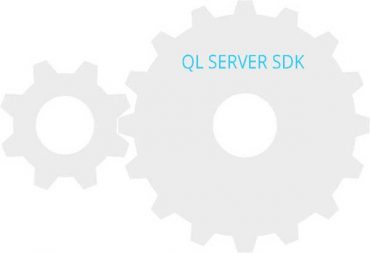 The QL Server SDK lets you create unique user interfaces for desktop and mobile devices.  You can use it to bypass the QL Content Manager UI and quickly add features that aren't available in the standard product.
The QL Server SDK is delivered with a complete set of documentation, code samples and demo applications you can use for testing.  The SDK is optimized for .NET developers and anyone familiar with web development tools.
Use the SDK for machine to machine integration
The QL Server SDK is an ideal tool for M2M integration. Use the SDK to interface QL with third party applications to automate processes and streamline your operations.
For example, you can build a link between QL 2.0 and Adobe Digital Asset Management that automatically imports new content and adds it to the current programming without any human intervention.
Create your own custom solutions
Use the QL Server SDK to create a responsive HTML5 UI or mobile app that lets end-users interact with the QL platform through a smartphone or tablet.
Here are some examples…
Create a custom application that lets QSR employees change product prices and publish instant messages on digital menu boards.
 Automate the publication and distribution of content playback analytics reports to customers and advertisers.
 Publish content based on external triggers, like: KPI values or data extracted from Microsoft Dynamics, SharePoint, Office, SalesForce, SAP, Facebook, and others.  There is no limit to the tasks you can automate with the QL Server SDK.
 Digital signage network operators can integrate third party support desk software with QL Server to automate support ticket creation and tracking.
QL Server SDK lets developers and IT professionals synchronize QL Content Manager user accounts with Microsoft Active Directory.  User accounts are created and managed on the fly from a single platform.